Who We Are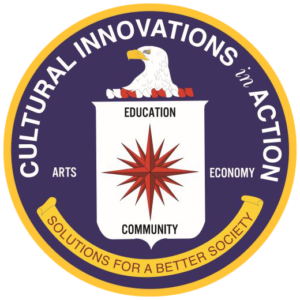 The Cultural Innovations Agency, Inc. (CIA), is a 501c3 nonprofit corporation. Our mission is to shine the light on dynamic solutions in the arts, education, economy, and communities for the wellbeing of people, culture, community and planet. 
CIA produces videos, films and theater productions that document solutions for a democratic economy, equal justice for all, and for sustaining the planet
The ethical framework for the CIA recognizes the interdependence of all life on this planet and therefore, the interconnection of economic justice, human rights, respect for nature and a culture of peace.
What We Do
We produce entertaining informative videos and films that document systemic solutions addressing economic, social and environmental justice in order to build an equitable and democratic society. We are dedicated to raising public awareness and education about these solutions so that they spread.
We are in the process of filming and producing a docuseries on changemakers engaged in solutions that address the racial wealth inequity and injustice suffered by Native Americans and African Americans for centuries.
There is a resource of past videos with Innovators with a conversational guide to serve as a catalyst for enlightening exchanges with family, friends, colleagues and fellow community members.
Because a basic premise of the CIA is that when people gather in a convivial atmosphere, learning and sharing is both fun and meaningful, there is also a collection of delicious recipes to be enjoyed at the gatherings.
The existing video series continues to be expanded with new interviews done by CIA and trusted contributors.
---
Meet The Team
Janet Roberts

CIA Founder & President
Jan has been a community builder locally, nationally and internationally for nearly 50 years.  She previously founded Earth Charter US (ECUS), a national organization based on the Earth Charter, a global agreement for a sustainable future. Jan was invited by Mikhail Gorbachev to the international launch of the Earth Charter at the Hague where she was recognized for leading the major grassroots effort in the U.S. to put the Earth Charter principles for social, economic and environmental justice into community actions in the US. For the CIA Video Series produced in 2014,, she traveled solo around the U.S. in her Prius to interview changemakers transforming the arts, education, economy and communities. Her experiences and video interviews were basis for "On the Road:A helluva One Woman Show" produced by Stageworks Theatre in Tampa and her book "Operation Bon Appetit: How A Video Camera, A Bottle of Rum & A Car Renewed My Faith in Our Future".  Jan  served as NGO delegate to the United Nations Commission on Sustainable Development and was adjunct professor in the College of Business at the University of Tampa (UT). At UT, she  launched the Sustainable Business Awards, that recognized local businesses engaged in the triple bottom line–people, planet and profit. Previously, she was a psychotherapist in private practice and founder of organizations serving women and the community.Jan is honored to serve on the Executive Board for Earth Action International, which has 2,500 partner organizations in 165 countries.

Andrea Floyd
Vice President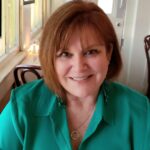 Andrea is a Transformational Consultant for AgileThought, a global company that provides enterprise custom software solutions and development consulting to Fortune 1000 clients.  As a Transformational Consultant, Andrea leads enterprise transformations to clarify portfolio strategy and guide leadership teams in achieving their desired business outcomes. Andrea brings 25+ years as a Software Development leader for several Fortune 500 Companies to Cultural Innovations Agency (CIA).  Andrea's passion for travel has provided her with an appreciation for and perspective on different cultures and lifestyles.  In her spare time, Andrea enjoys cooking for family and friends using recipes that she has put her special 'spin' on.

Tracy Copes
Secretary
Tracy Copes is the managing partner and creative director of Daft Generation, a creative firm in Tampa. The bulk of Tracy's creative work is for local and international non-profit or not-for-profit organizations. As a committed arts and community advocate, she has participated in Earth Charter International Summits, curated local art exhibitions, participated in state-wide marketing campaigns, organized several fun-raising benefits, shown her own fine art locally, and has had photography published in local media. Tracy has received numerous awards over the years acknowledging her various design projects and marketing campaigns. Tracy also serves on the Board of Prodigal Sun; a non-profit that serves to further solar power technology, education and usage.
Amy Haile
Treasurer
Amy is the Associate Director for Champions for Children, a nationally accredited non-profit community based organization with a 35 year commitment to prevent child abuse and neglect in the Tampa Bay community. Champions understands that babies are not equipped with instruction manuals making our child development and parent education services valuable to any parent. An applied anthropologist by training, Amy came of age in the seventies where she was surrounded by social crusading. She approaches change from an insider's and often introverted perspective believing that good food, abundant caffeine, quality conversation and a little sleep deprivation often leads to brilliant solutions. She brings 25+ years in the non-profit industry in planning, evaluation and service design & delivery to the efforts of the Cultural Innovations Agency.
Santiago Echeverry                                                    
Associate Profesor Film Animation & Media at University of Tampa
Santiago Echeverry is a Colombian American New Media and Digital Artist with a background in Television, Video and Performance Art. Thanks to the Fulbright Grant he received his Master's degree from the Interactive Telecommunications Program at NYU. He taught Interactivity at the University of Maryland, Baltimore County, and then relocated to Florida in the Fall of 2005 to teach Interactive Media at the University of Tampa. He started exhibiting internationally in 1992, participating in festivals such as Siggraph, FILE and the Japan Media Arts Festival, among others. His interests are non-linear narration, video-art, interactive design, creative code and web experimentation. All his works are available online at www.santi.tv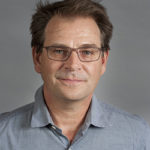 Gregg Perkins
Associate Professor, Film Animation, Media at University of Tampa
Gregg is an artist and writer whose work has been exhibited nationally and internationally, and whose writing has appeared in Coterie , New Art Examiner , ArtUS ,TimeOut Chicago  and Artforum.com. His recent film Cannon Falls was included in the Dallas, Sarasota, SoundUnseen and Wisconsin film festivals. He also has been a guest faculty at The School of the Art Institute of Chicago within the graduate school of Painting and Drawing. His current research addresses the production of fictional narratives within contemporary film and visual art, and is more specifically focused on how the fictional can alter the construction of cultural and social narratives.
Judy Ryan
Judy is a retired Information Technology executive for a Tampa energy company. She has a long history of board leadership, including past president of the Athena Society, an organization of leaders in Tampa whose mission is to promote economic and social justice for women. Judy has also served on the board of Earth Charter US and is the immediate past chair of that organization. Her interest in Cultural Innovations Agency springs naturally from her dedication to sustainability but also her rich experiences in organizing and hosting social events.
Genie Skypek, Ph.D.
Genie has a long history of doing different things that are related to psychology. She is a psychologist by training and for many years by practice – working as a feminist therapist and in substance abuse, pain management, and health psychology. She has been an educator in a number of settings and has consulted extensively to behavioral health organizations in areas of performance improvement and clinical documentation. She was a surveyor for The Joint Commission for 40 years and is now consulting with organizations who wish to prep for survey.  She has an  appreciation of the role of good conversation for all things – health, joy, inspiration, fun, challenge – to name only a few.
Lou Ann Robinson                                                                                                                
Lou Ann is Chief Executive Officer of Saxon Publishing, LLC,  an online publisher of science fiction novels. Formerly, she served as account executive for ATT Advertising Solutions and Tampa Bay Business Journal. Born and raised in Tampa, she is fluid in Spanish and has a large network of friends and colleagues from many sectors of the community.  As a parent of a son and a daughter, she has a special interest in integrating ethnic studies into the core curricula in high schools. She was actively involved in the screening of Operation Bon Appetit's road trip videos and researching B roll for many of them.
Starr Brookins, Esquire
Starr is a prominent attorney known for her engagement in equal justice work, her devotion to mentoring at risk youth and caring for the community. She mentors children in a variety of ways – through Sigma Gamma Rho Sorority, Inc. which hosts an annual Youth Symposium; children in the dependency system; children in the foster care system; children at local schools; and children involved with Teen Court. She also mentors young lawyers, and young adults, to assist them in achieving their goals. Starr fell in love with the law as a child and in elementary school, her peers voted for her to serve as a Mediator . From there, she served on the Judicial Board in college, served as the Gavel Director and a Consumer Mediator in law school, and currently serves as a volunteer Teen Court Judge, as well as a Hearing Officer with Hillsborough County.